Cleaning Tools
Fiber Optic Cleaning Tool, MTP® Connectors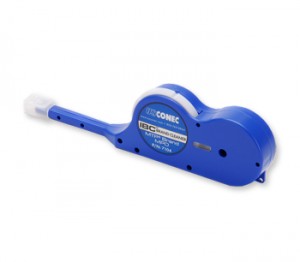 This series of mechanical cleaning tools are designed for cleaning the fiber arrays on MT based connector systems. It will clean both female (no guide pin) and male (with steel guide pins). Additionally, the tool will clean both flat polished multimode and 8˚ angled single-mode MT ferrules.
---
Single-fiber Port Cleaner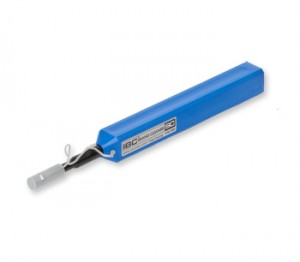 Corning single-fiber port cleaners are designed to clean connector end faces in patch panels and adapters. An integrated dust cap allows for cleaning unmated connector end faces.
Single-fiber port cleaners are proven effective for removing the following from connector end faces:
skin oil, hand lotion, Arizona road dust, pre- and post-mate graphite, salt, isopropyl alcohol residue and distilled water residue.
These cleaners are easy to use and offer over 525 cleanings.
---
Fiber Optic Cleaning Cassette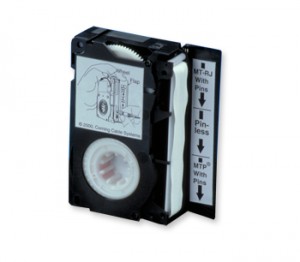 Corning universal connector cleaning cassette is designed for effective cleaning of all fiber optic connectors with an accessible ferrule including MTP®, MT-RJ and the Unicam® MT-RJ and MTP connectors. The cassette will work on pinned as well as pinless connectors and is the only cleaning cassette that will clean the pinned MT-RJ and MTP connectors. With three clearly marked zones for MT-RJ pinned, MTP connector pinned and pinless connectors, the pin clearance runner behind the cleaning strip allows the cleaning strip to fit between the connector pins. With the cleaning instructions permanently marked on the cassette, the compact size and disposable design make it an excellent cleaning solution.
---
Fiber Optic Microscope, 200x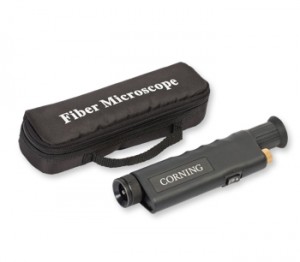 The Corning handheld microscope makes connector end-face inspection easy and convenient with immediate visual feedback to increase connector-polishing productivity during installation. Also ideal for troubleshooting contamination issues, the small size and rugged construction make this microscope excellent for field use. Each comes with a soft carrying case and a universal 2.5 mm adapter for viewing most common connectors. The microscope has a built-in laser safety filter that provides a high level of attenuation at the most common laser wavelengths in case of accidental viewing of an active fiber.
---
Fiber Optic Cleaning Tool Kit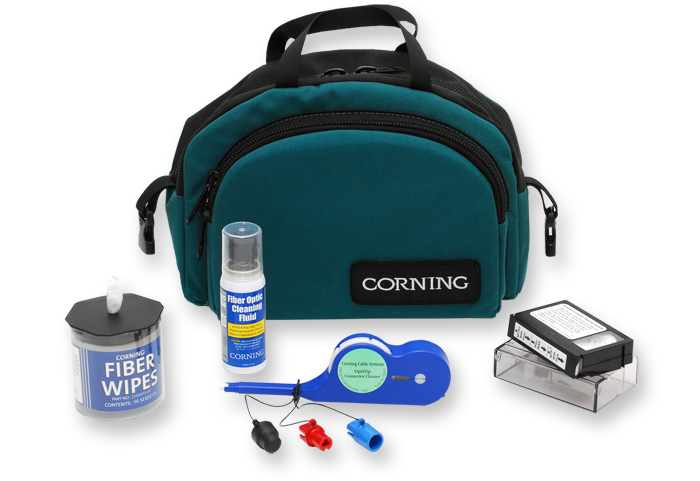 Corning MM or SM connector cleaning kit is designed for effective cleaning of fiber optic connector end-faces, whether fully accessible or in an adapter, in local area network (LAN), central office and outside plant environments. Whether performing a "dry" clean, "wet" clean or a combination of the two, each kit offers all the products recommended for cleaning connectors. Since electrostatic discharge (ESD) is a concern during a "dry" clean, this kit contain cleaners specifically formulated to dissipate static when the end face is pulled across a cleaner surface or a stick inserted into an adapter.
---