EDGE® Base-12 Solutions
Modular high-end 12-based solution for data centers
---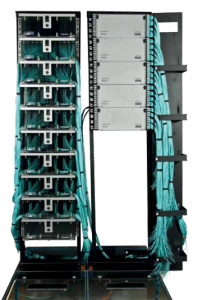 EDGE® Solutions address the evolving concerns of data center owners and operators, helping them increase revenue, reduce expenses and minimize risk.
EDGE® solutions are high-density pre-terminated 12-base optical cabling solutions that simplify installation and improve performance in the data center or SAN environments.
EDGE® solutions consist of optical trunks and extender trunks, modules, harnesses, housings and jumpers.
---
Housings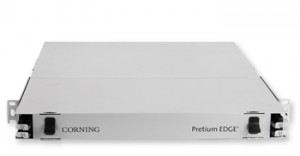 EDGE-01U – holds up to 8 EDGE modules or panels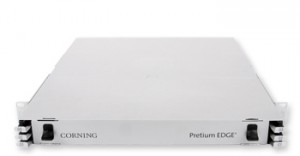 EDGE-01U-SP – holds up to 12 EDGE modules or panels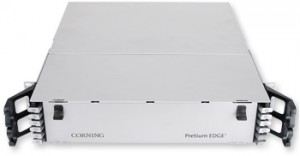 EDGE-02U – holds up to 24 EDGE modules or panels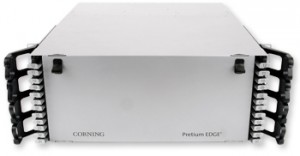 EDGE-04U – holds up to 48 EDGE modules or panels
---
Modules
EDGE® modules provide the interface between the MTP® connector on the trunk and the LC duplex jumpers that will then connect directly into the electronics.

OM3 / OM4 / OS2 / OS2 APC
No Dust-caps – The LC duplex adapters feature hinged VFL-compatible shutters that move up and out of the way when the connector is inserted.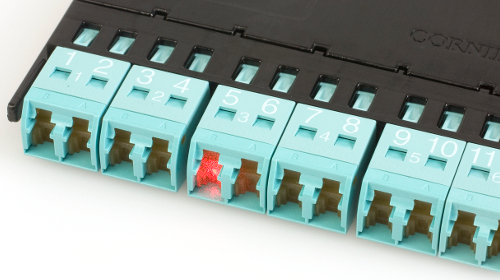 EDGE® MTP® adapter panels provide a simple interface to mate MTP Connectors.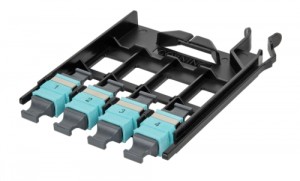 This occurs when connecting MTP trunks to MTP extended trunks, MTP trunks to trunk harnesses and, in 40G multimode networks, connecting MTP trunks to 40G jumpers.
---
Trunks
Preterminated trunk cabling systems fitted with a factory-installed protective pulling grip are routed through the cabling pathways and spaces. Once deployed, the pulling grip is removed and the MTP® connectors on both ends are plugged into connector panels or modules.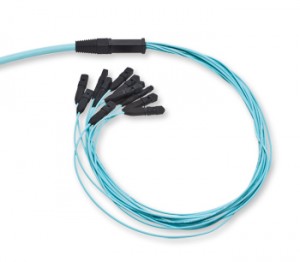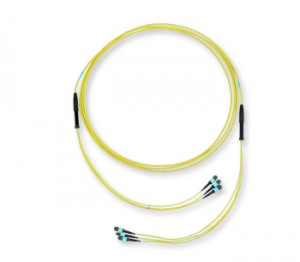 12 – 24 – 36 – 48 – 72 – 96 – 144 Fibers
High-density MTP connector-based trunk systems plug into breakout modules or harnesses for a simple, fast-to-deploy, modular solution with easy scalability.
---
Harnesses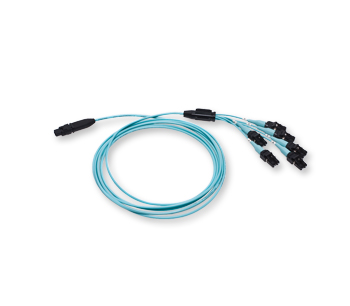 Break out 12-fibre MTP® terminations into LC duplex connectors
Connect to trunks through a pinned MTP Connector
Plug into dual-fibre electronics ports with LC uniboot duplex connectors
Occupy less space than six duplex jumpers
Easy handling of cable connections on high-fibre-count SAN directors and switch blades
Facilitate neat routing through unique snap-on features
Are available in two lengths:
– short harness legs for minimal cable slack
– long harness legs for mounting flexibility within a cabinet
---
EDGE™ Adapter Panels 
EDGE® AO Panels are a pass-through patch panel with a single row of MTP®adapters. The link's backbone trunks connect at the rear of the adapters; then a conversion harness is used at the front of the adapters to connect to electronics and maintain 100 percent trunk fibre utilisation within the link.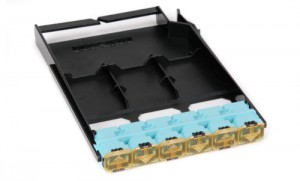 Pretium EDGE AO Panels are available with six 12-fibre MTP adapters. Each panel features translucent shuttered adapters with translucent shuttered MTP reversible adapters at the front of the panel.
---
EDGE™ Conversion Modules & Harnesses
EDGE conversion modules have 12-fiber MTP® adapters in the rear for mating to backbone trunks and breakout to 8-fiber MTP adapters in the front for connectivity to electronics.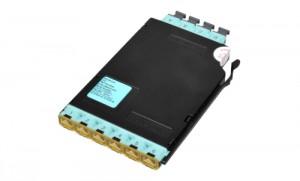 EDGE Conversion modules are available in two configurations:
2×3 (two 12-fiber MTP adapters in the rear and three 8-fiber MTP adapters in the front)
and 4×6 (four adapters in the rear and six in the front).
EDGE  conversion modules also offer on-site MTP connectivity changes to manage field polarity.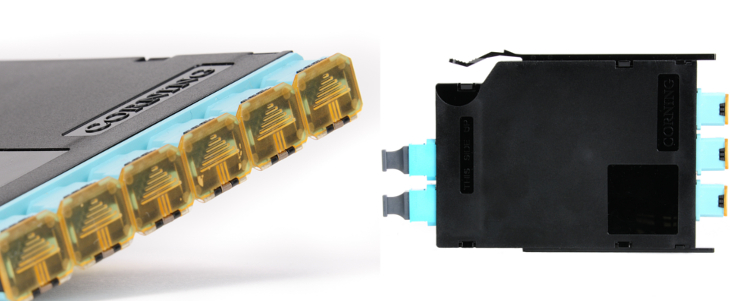 Every EDGE conversion module features translucent shuttered adapters that eliminate the need for separate dust caps.
EDGE conversion harness is a LS0H-rated preterminated harness that, like the EDGE conversion module, provides the conversion from 12- to 8-fibre connectivity for full-fibre utilisation. It is offered as a 2×3 MTP® harness (two 12-fibre MTP connectors on one end, three 8-fibre MTP connectors on the other) for connection to electronics with MPO-style ports.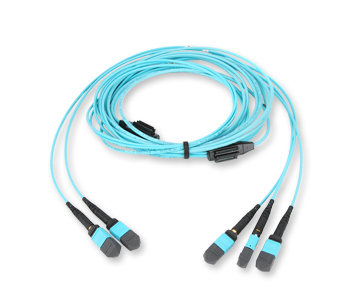 EDGE AO harnesses are a TIA-568 Type-A component.
---