Roxtec for Cabinets and Enclosures
Route Pre-terminated Cables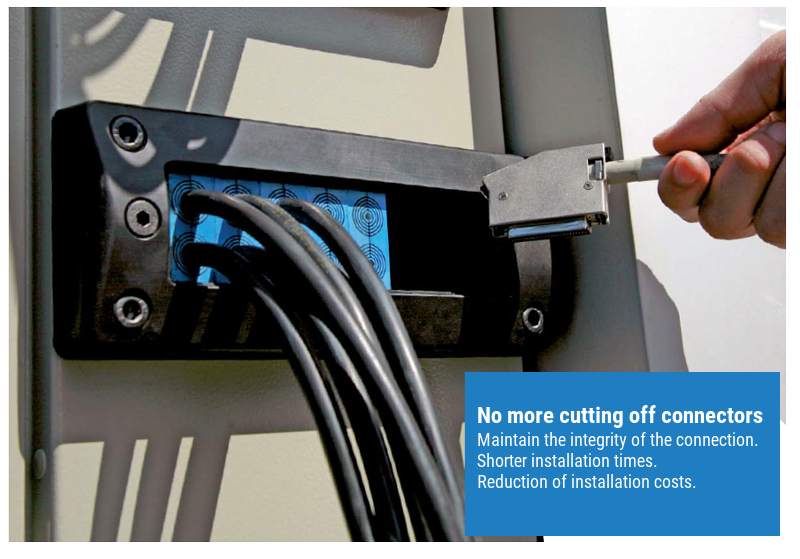 Roxtec cable entry seals for cabinets and enclosures simplify installation.
The large openings allow multiple cables with connectors.
This eliminates time-consuming cutting and re-attaching of connectors and reduces risks of failure.
Standardize for efficiency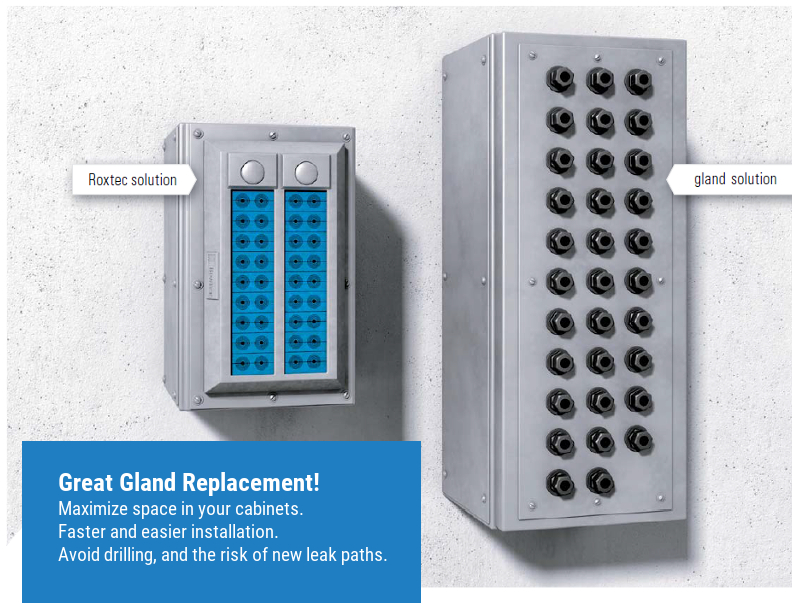 Run multiple cables of different sizes through a standard opening – and punch fewer holes.
The area-efficient kits allow more equipment and smaller cabinets.
You can pre-pack the seal at the workbench for quicker installation in the field.
Recommended for Perfection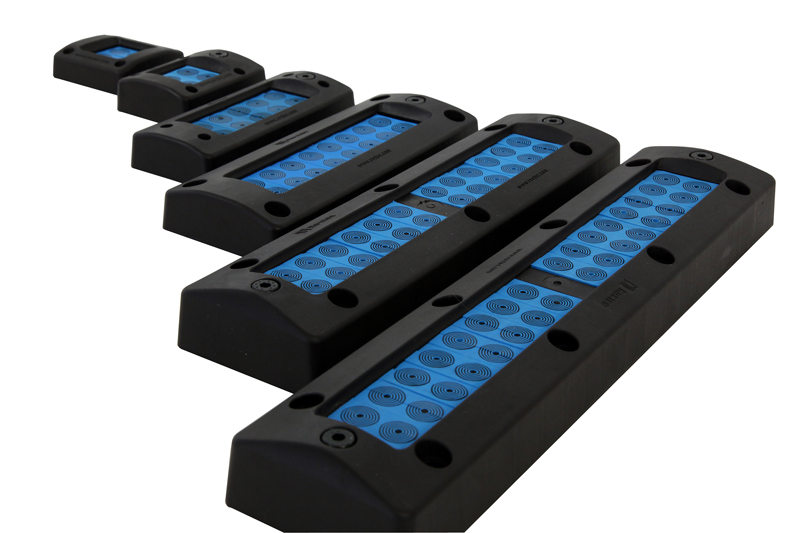 Roxtec seals for cables and pipes protect life and assets.
Optional EMC and EX protection.
The solutions are beneficial for both equipment manufacturers and end-users.
Better space management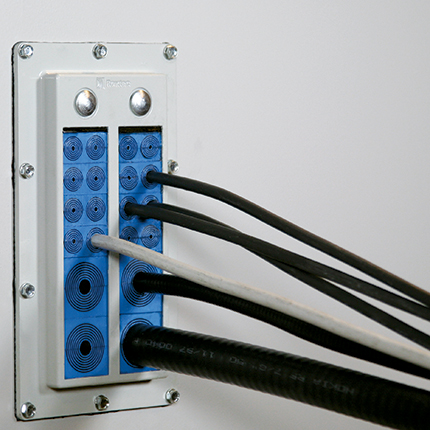 Whatever you produce, it is convenient to work with neat and area-efficient cable seals.
The Roxtec design simplifies everything from inspection to maintenance.
Planning the entry seals for your cabinets or enclosures is easier using Roxtec Transit Designer™.
---
Roxtec VS Glands – Watch now: