Roxtec EMC & Earthing
ROXTEC BG™ B PRODUCT LINE
Roxtec BG B provides electrical safety and protection against lightning strikes.
Roxtec BG B/BG (bonding and grounding) handles high currents and bonds and grounds armored or shielded cables.
It has highcurrent withstand capability for short-circuit and surge currents.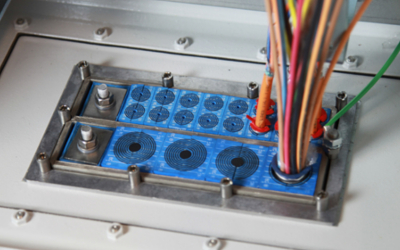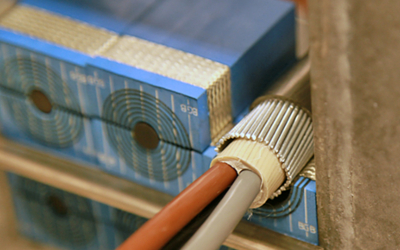 FEATURES AND BENEFITS
■ Bond and ground metal clad and armored cables
■ Ensure electrical safety and protect life and assets
■ Reduce the area required by 70% compared to cable glands
■ Perfect for walls, floors, cabinets and enclosures
■ Fire rated and available for hazardous locations (Ex)

---
ROXTEC EMC PRODUCT LINES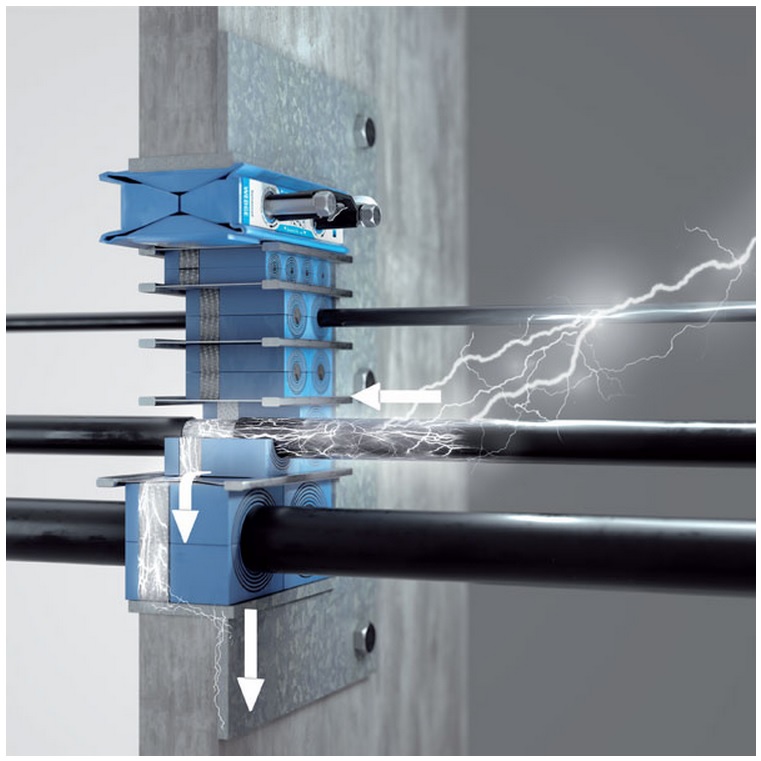 EMC (Electro-magnetic Compability) installations are used for shielded transits against electromagnetic disturbances.
Those disturbances may occur due to Natural phenomenas, non-intentional and intentional activities.
Roxtec EMC solutions provide protection against EMI.
Roxtec ES provides electromagnetic shielding. It blocks and diverts high frequency radiated and conducted EMI and electromagnetic pulses, EMP.
Roxtec PE provides protection against conducted EMI carried by cable screens or metal pipes.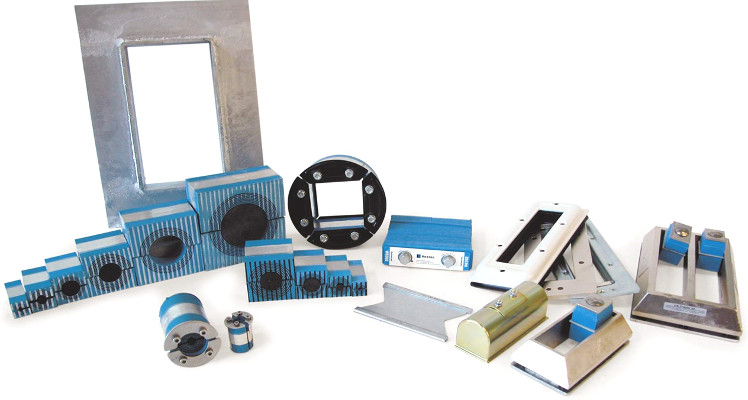 *When using Roxtec B, G, S and SF frames we recommend choosing galvanized versions. If mild steel versions are used, make sure to remove any priming on the inside surfaces of the frames to achieve good electrical conductivity. For casting with B and G frames make sure the frames are properly connected to earth.