Polarity
You've designed your data center to handle any throughput and took careful measures monitoring each component, you turn on the power and… nothing. Lights are on, but there's nobody home. Most likely you've forgot to account for polarity in one your MTP trunks and now you've got to trace back all links to figure which one should be reversed. Depending on your method of choice, it could be a patch cord, a module or even a trunk itself. But what if you didn't need to keep careful track of your polarity every step of the way?
Polarity simply means that the Tx on one side should connect to the Rx on the other side and vice-versa.
Today there are 3 standardized methods for reversing polarity:
---
Method A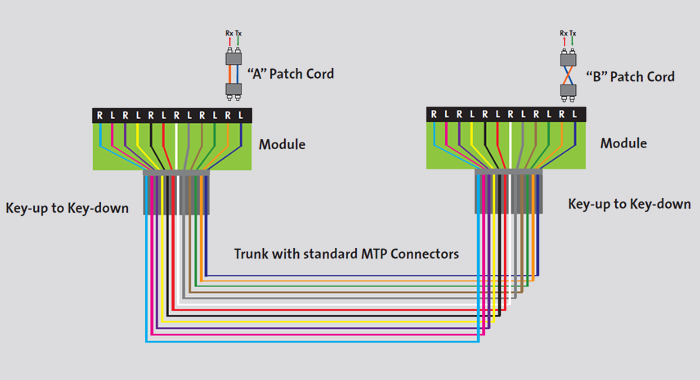 Method A states that the trunks and modules are all the same, but the patch cord should be different on either end, reversing the pair of fibers.
This means you have to keep track on which patch cord you've used on either end and keep a different stock of A/B patch cords.
---
Method B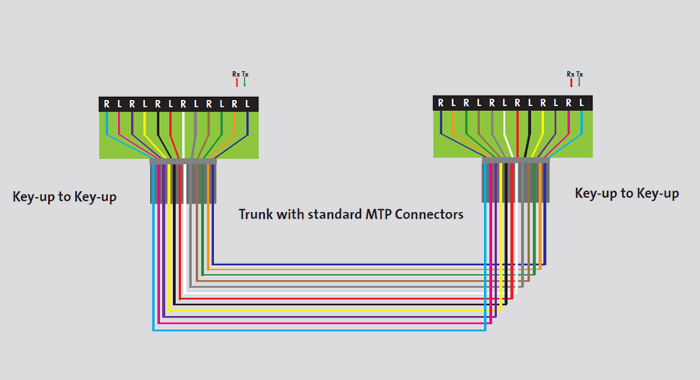 Method B puts the module in charge of reversing with a key-up to key-up connection.
Same situation as method A, different stocks and close management needed to make this work.
---
Method C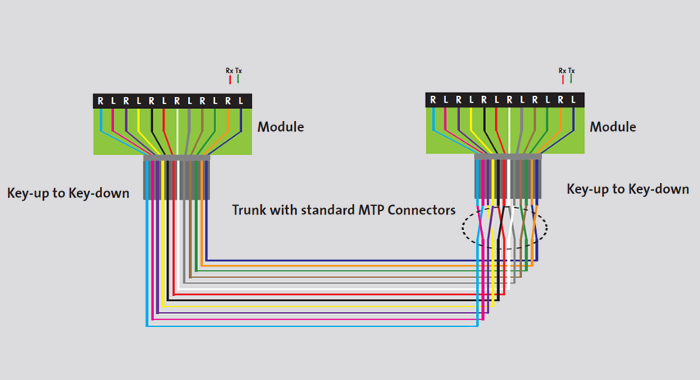 Method C twists pairs of fibers to solve the polarity, but it would only work for odd-numbered connections.
Add another trunk to the link and you'll negate the polarity reversal you've done.
---
Universal Polarity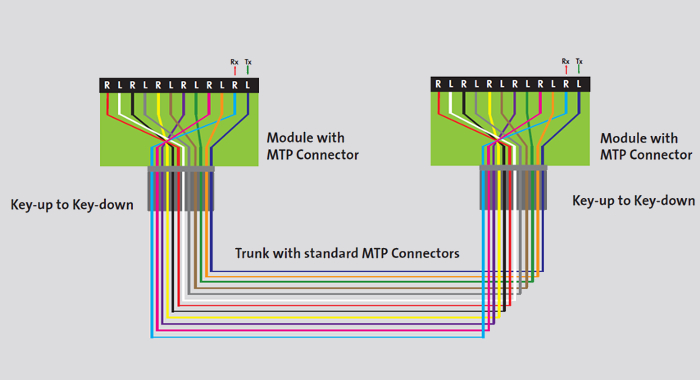 Corning's exclusive universal polarity means you don't have to account for polarity when you're doing moves, changes and additions.
Using a patented ribbon twist, each port will always carry the direction you're expecting, saving you from tedious management and allowing you to focus on your critical infrastructure instead.
---